678 Washington Street, Norwood, MA 02062
contact@byblosrestaurant.com
To ensure the enjoyment of all we kindly request that guests, as a minimum, dress in a Smart Casual, or Elegant Casual attire. For any questions please contact us at:
(781) 762-8998.
Make A Reservation By Calling
(781) 762-8998
(781) 762-0000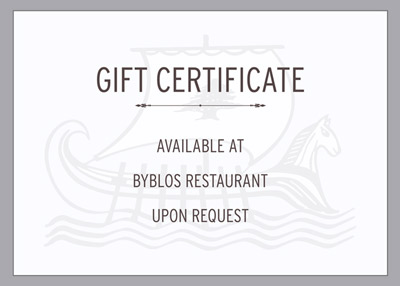 Gift certificates can be purchases by calling:
781-762-8998
or in person during open hours.