WINE Menu
BY THE GLASS
---
Rose, Chateau Ksara, Sunset
Bekaa Valley, Lebanon
White Zinfandel, Beringer
Napa Valley, California
Reisling, Château Ste. Michelle
Columbia Valley, Washington
Sauvignon Blanc, Cupcake
Marlborough, New Zealand
Pinot Grigio, Stone Cellars, Beringer
Napa Valley, California
Chardonnay, Stone Cellars, Beringer
Napa Valley, California
Chardonnay, Toasted Head
Dunnigan Hills, California
Pinot Noir, Robert Mondavi, Private Selection
Central Coast, California
Merlot, Stone Cellars, Beringer
Napa Valley, California
Malbec, Bodega Catena Zapata
Mendoza Valley, Argentina
Shiraz, Barossa Valley Estate
South Australia
Blend, St. Alphonse, Chateau Ksara
Bekaa Valley, Lebanon
Cabernet Sauvignon, Robert Mondavi, Private Selection
Central Coast, California
Cabernet Sauvignon, Stone Cellars Beringer
Napa Valley, California
Arak
---
Arak, or «sweat» in Arabic, is Lebanon's anis-flavored liqueur and national drink. Made from the early wine process and stored in clay amphoras for several months, Arak is a palate cleanser by nature and less sweet than comparable European spirits such as Ouzo or Sambuca. Arak complements the many flavors of Lebanese cuisine and traditional mezza.
SPARKLING
Moët et Chandon, Brut Imperial
Champagne, France
Taittinger, Brut La Française
Champagne, France
Taittinger, Prestige Rosé
Champagne, France
Prosecco, Prima Perla
Veneto, Italy
Rosé
Château Ksara, Sunset 'Cabernet Franc, Syrah'
Bekaa Valley, Lebanon
Beringer, White Zinfandel
Napa Valley, California
LEBANESE WINE MAKING
---
The production of Lebanese wine predates even biblical times. It it said that the Phoenicians, Lebanon's ancestral civilization, were the very first exporters of wine. Following Lebanon's civil war, which ended in 1990, there were only 8 Lebanese wine makers.

Today, there are over 30 representing Lebanon's winemaking industry with 600,000 cases in production per year. The Bekaa Valley, rich with fertile soil and abundance of farmland is home to many of Lebanon's native vineyards producing Grenache, Syrah, Cabernet and Cinsault, among others. We are proud to represent some the best Lebanese wines on our list.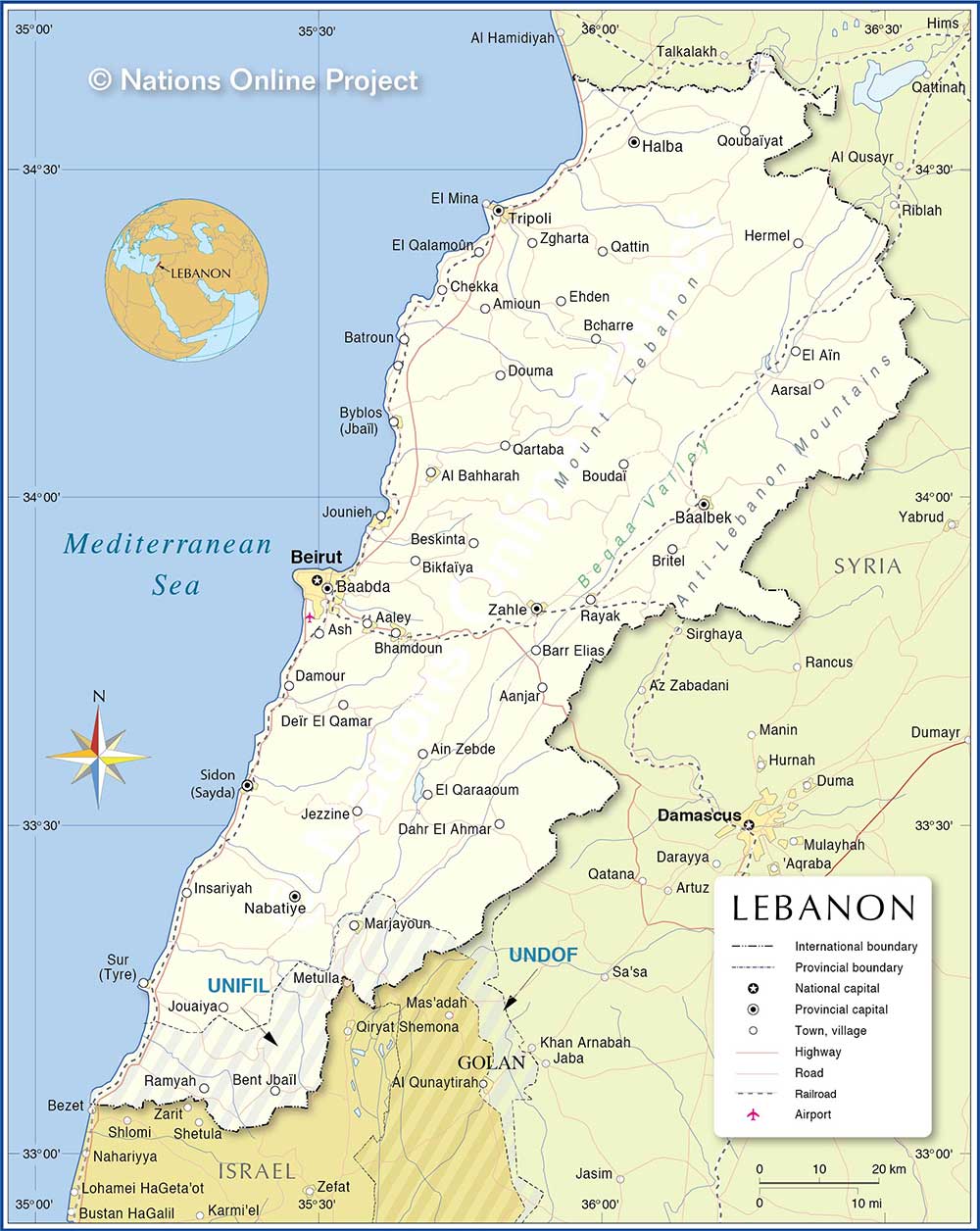 WHITE
---
BLENDS
Clos St. Thomas Obeidy, 100% Obeidy Grapes
Bekaa Valley, Lebanon
Clos St. Thomas, Les Gourmets Blanc 'Sauvignon Blanc, Chardonnay'
Bekaa Valley, Lebanon
Conundrum 'Chardonnay, Sauvignon Blanc, Semillion, Viognier, Muscat Grapes'
Monterey, California
Château Ksara, Vintage Blanc de Blanc 'Sauvignon Blanc, Chardonnay, Semillion'
Bekaa Valley, Lebanon
Riesling
Château Ste. Michelle
Columbia Valley, Washington
Fetzer
(Valley Oaks, California)
Sauvignon Blanc
Cupcake
Marlborough, New Zealand
Nautilus
Marlborough, New Zealand
Chardonnay
Chateau Ksara, Cuvee Du Pape
Bekaa Valley, Lebanon
Louis Jadot
Pouilly Fuissé, France
Cakebread
Napa Valley, California
Sonoma Cutrer
Russian River Valley, California
Robert Mondavi, Private Selection
Central Coast, California
Stone Cellars, Beringer
Napa California, California
Toasted Head
Dunnigan Hills, California
PINOT GRIGIO
Stone Cellars, Beringer
Napa Valley, California
RED
---
Bordeaux & Blends
Château Ksara, St. Alphonse
Bekaa Valley, Lebanon
Château Ksara, Le Prieure 'Carignan, Cinsault, Mourvedere, Cabernet Sauvignon'
Bekaa Valley, Lebanon
Château Ksara, Reserve du Couvent 'Syrah, Cabernet Franc, Cabernet Sauvignon'
Bekaa Valley, Lebanon
Câteau Ksara, Château Rouge 'Cabernet Sauvignon, Merlot, Petit Verdot'
Bekaa Valley, Lebanon
Chateau Ksara, Cuvee Mille'naire, 'Cabernet Franc, Petit Verdo, Syrah'
Bekaa Valley, Lebanon
Chateau Ksara, Le Souverain 'Cabernet Sauvignon, Arinarnoa'
Bekaa Valley, Lebanon
Clos St. Thomas, Chateau St. Thomas 'Cabernet Sauvigon, Merlot, Syrah'
Bekaa Valley, Lebanon
Clos St. Thomas, Les Émirs 'Cabernt sauvignon, Syrah, Grenache'
Bekaa Valley, Lebanon
Clos St. Thomas, Gourmet Rouges 'Cabernet Sauvignon, Syrah, Grenache,Cinsault'
Bekaa Valley, Lebanon
Château Musar 'Cabernet Sauvignon, Cinsault, Carignon, Grenache,Mourvedre'
Bekaa Valley, Lebanon
Château Musar, Jeune Red 'Cabernet Sauvignon, Syrah, Carignon, Cinsault'
Bekaa Valley, Lebanon
Château Musar, Hochar Père et Fils 'Cabernet Sauvignon, Cinsault, Carignon'
Bekaa Valley, Lebanon
Château Mont-Redon, Châteauneuf-du-Pape
Cote du Rhone, France
Château Roland La Garde
Cote du Rhone, France
Cabernet Sauvignon
Château Ksara
Bekaa Valley, Lebanon
Robert Mondavi, Private Selection
Bekaa Valley, Lebanon
Stone Cellars, Beringer
Napa Valley, California
Justin
Paso Robles, California
Jordan
Alexander Valley, California
Joseph Phelps
Spring Valley, California
Pinot Noir
Clos St. Thomas, Third Use Oak
Bekaa Valley, Lebanon
Robert Mondavi, Private Selection
Central Coast, California
Valmoissine, Maison Louis Latour
Coteaux du Verdon, France
La Crema
Sonoma, California
Merlot
Stone Cellars, Beringer
Napa Valley, California
St. Francis
Sonoma County, California
Stag's Leap
Napa Valley, California
Malbec
Casillero de Diablo
Rapel Valley, Chile
Catena
Mendoza Valley, Argentina
Syrah / Zinfandel
Zinfandel, Renwood
Shenandoah Valley, California
Shiraz, Barossa Valley Estate
South Australia
Chianti
Frescobaldi Ruffino
Chianti, Italy